Cinderella (2015)
When her father unexpectedly passes away, young Ella finds herself at the mercy of her cruel stepmother and her daughters. Never one to give up hope, Ella's fortunes begin to change after meeting a dashing stranger.
Genres: Drama, Family, Fantasy, Romance
Actor: Lily James, Cate Blanchett, Richard Madden
Director: Kenneth Branagh
Country: USA
Kid West (2017)
A young spitfire cowgirl, and her coolheaded Native American friend, race a gang of neighborhood bullies to find a mysterious treasure supposedly having mystical powers.
Genre: Adventure, Family, Western
Actors: Mary Bair, Ashley Rose Montondo, Atquetzali Quiroz
Directors: Jesse Mast
Pete's Dragon (2016)
The adventures of an orphaned boy named Pete and his best friend Elliot, who just so happens to be a dragon.
Genre: Adventure, Family, Fantasy
Actor: Bryce Dallas Howard, Robert Redford, Oakes Fegley, Oona Laurence
Director: David Lowery
Country: Usa
Hotel Transylvania 3: Summer Vacation (2018)
Count Dracula and company participate in a cruise for sea-loving monsters, unaware that their boat is being commandeered by the monster-hating Van Helsing family.
Director: Genndy Tartakovsky
Writers: Michael McCullers, Genndy Tartakovsky
Stars: Adam Sandler, Andy Samberg, Selena Gomez , Kevin James, David Spade, Steve Buscemi, Keegan-Michael Key, Molly Shannon, Fran Drescher
The Boss Baby (2017)
DreamWorks Animation and the director of Madagascar invite you to meet a most unusual baby. He wears a suit, speaks with the voice and wit of Alec Baldwin, and stars in the animated comedy, DreamWorks' The Boss Baby. The Boss Baby is a hilariously universal story about how a new baby's arrival impacts a family, told from the point of view of a delightfully unreliable narrator, a wildly imaginative 7 year old named Tim. With a sly, heart-filled message about the importance of family, DreamWorks' The Boss Baby is an authentic and broadly appealing original comedy for all ages.
Director: Tom McGrath
Writers: Michael McCullers, Marla Frazee (based on the book by)
Stars: Alec Baldwin, Steve Buscemi, Jimmy Kimmel
Journey to the center of the Earth (2008)
On a quest to find out what happened to his missing brother, a scientist, his nephew and their mountain guide discover a fantastic and dangerous lost world in the center of the earth.
Genre: Action, Adventure, Family
Actor: Brendan Fraser, Josh Hutcherson, Anita Briem, Seth Meyers
Director: Eric Brevig
Country: Usa
Scooby-Doo! Shaggy's Showdown (2017)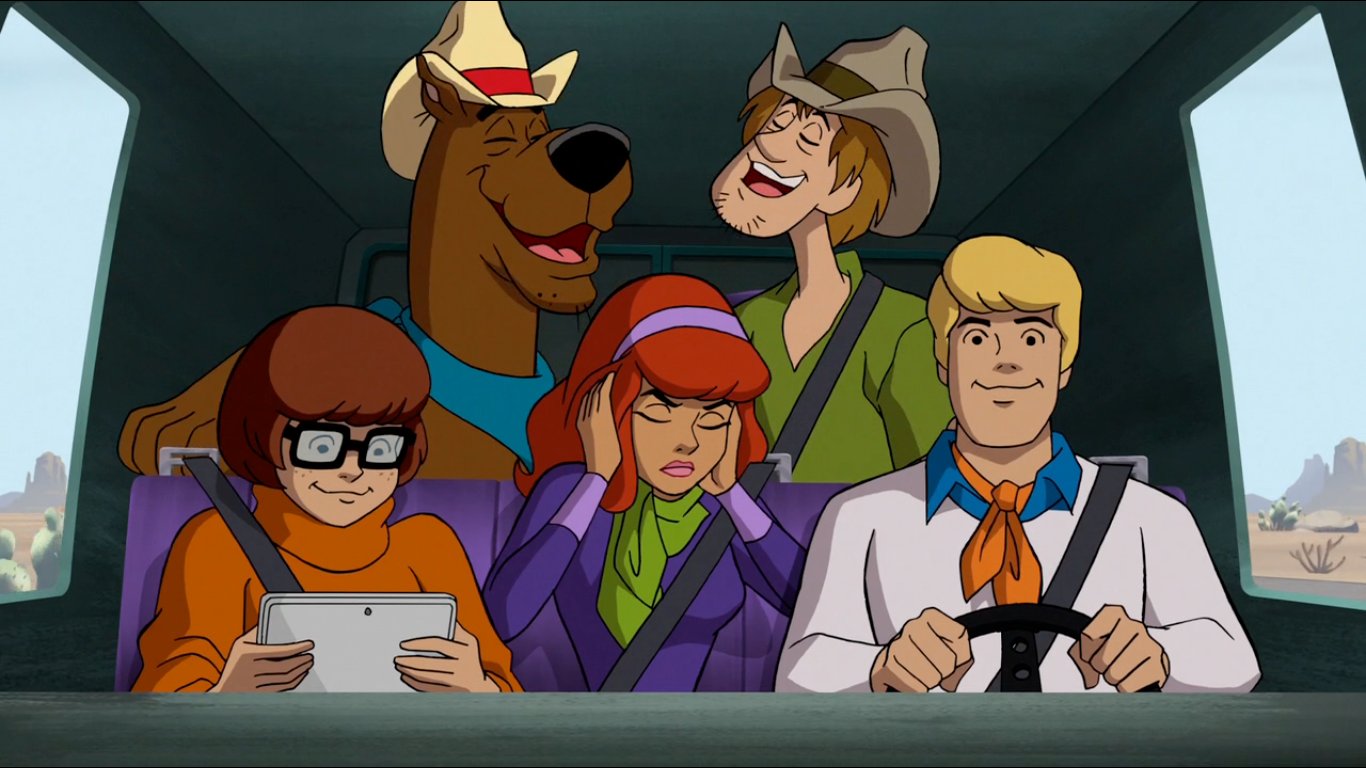 When the Scooby gang visits a dude ranch, they discover that it and the nearby town have been haunted by a ghostly cowboy, Dapper Jack, who fires real fire from his fire irons. The mystery only deepens when it's discovered that the ghost is also the long lost relative of Shaggy Rogers.
Genre: Animation, Comedy, Family
Actor: Grey Delisle, Matthew Lillard, Kate Micucci, Frank Welker
Director: Matt Peters
Country: Usa
The BFG (2016)
Ten-year-old Sophie is in for the adventure of a lifetime when she meets the Big Friendly Giant. Naturally scared at first, the young girl soon realizes that the 24-foot behemoth is actually quite gentle and charming. As their friendship grows, Sophie's presence attracts the unwanted attention of Bloodbottler, Fleshlumpeater and other giants. After traveling to London, Sophie and the BFG must convince Queen Victoria to help them get rid of all the bad giants once and for all.
Genre: Adventure, Family, Fantasy
Actor: Mark Rylance, Ruby Barnhill, Penelope Wilton, Jemaine Clement
Director: Steven Spielberg
Country: Uk, Canada, Usa